Tents
Rain or Shine offers a wide selection of wedding tents & party tent rentals.  We take into consideration the size of the event, the location, the details of the event set-up and the ground surface to ensure your event is a success.
Stillwater Sailcloth Tents
Stillwater Sailcloth style tents have a lighter, softer feeling fabric with rounded ends, flowing lines, accents around the poles, varied peak heights and no valance. The translucent fabric allows in more light making the structure feel more casual and open. Stillwater tents are the perfect choice for natural, rustic styled events.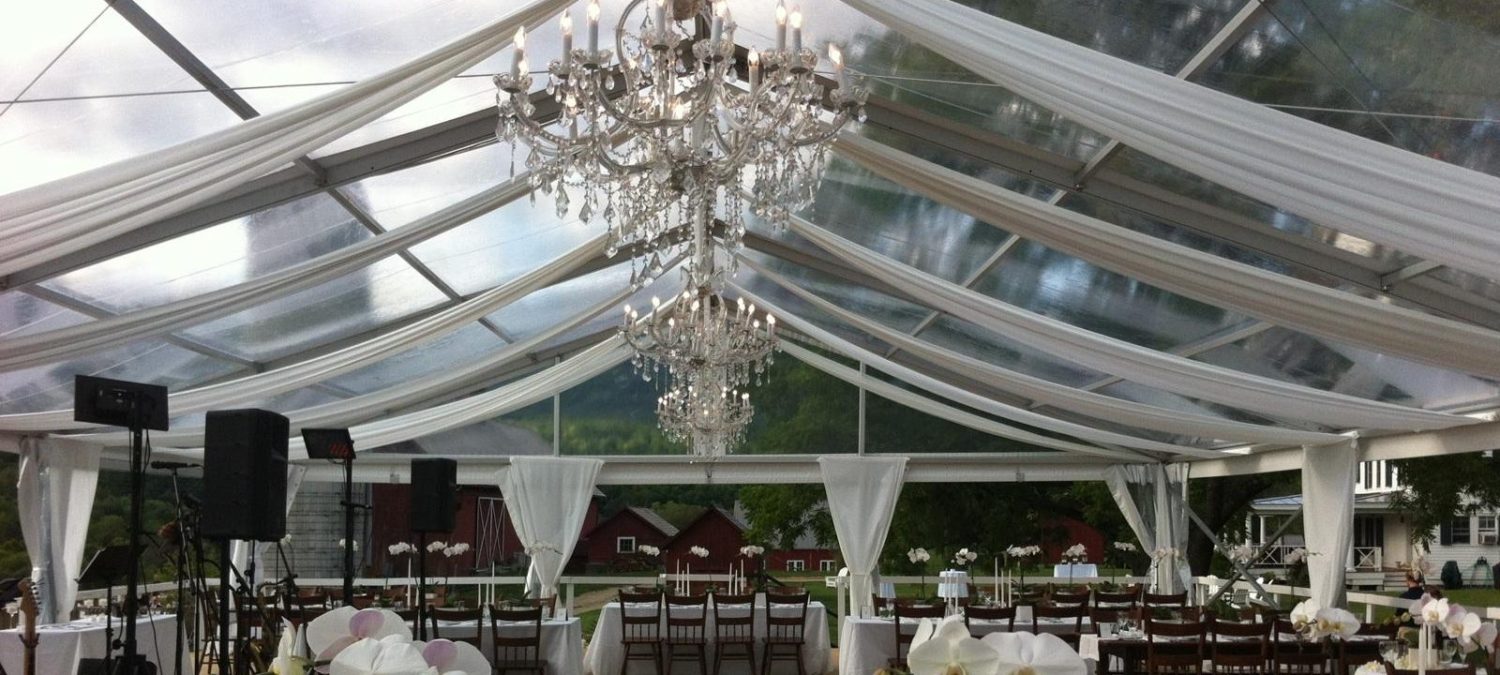 Clear Top Tents
Celebrate in the outdoors with a clear roof structure or frame tent. The simple lines of a clear roof tent create an elegant statement and blank canvas for creative decor. Clear top tents are ideal for evening and cooler weather events.
Structure Tents
Structure party tents offer clean, elegant event spaces. The clear span structure has no interior poles or cables and is engineered wind rated. When strength & stability are a must, clear span tents are perfect for long term worry free installation. Superior sidewall curtain system when compared to pole and frame tents. Offered in both clear top and white top tents. Add glass walls and doors for a luxurious event space.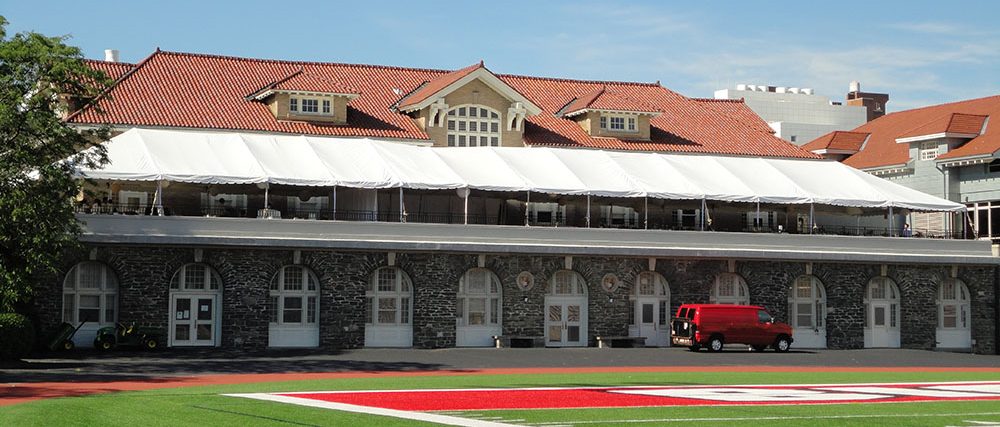 Frame Tents
Frame tents are freestanding without center poles and are often used for wedding ceremonies when an unobstructed aisle is desired. Offered in both clear top and white top tents. While staking any tent is the best option for safety and stability, frame tents offer the flexibility to be concrete weighted. Great for small to medium sized events in tight areas, an ideal solution for decks, patios and driveways.
High Peak Frame Tents
High peak tents were originally designed to mimic the style of tension tents. Sometime referred to as frame & cable tents. Their center pole mast creates a high peak which sits on overhead cables, creating a unique open space.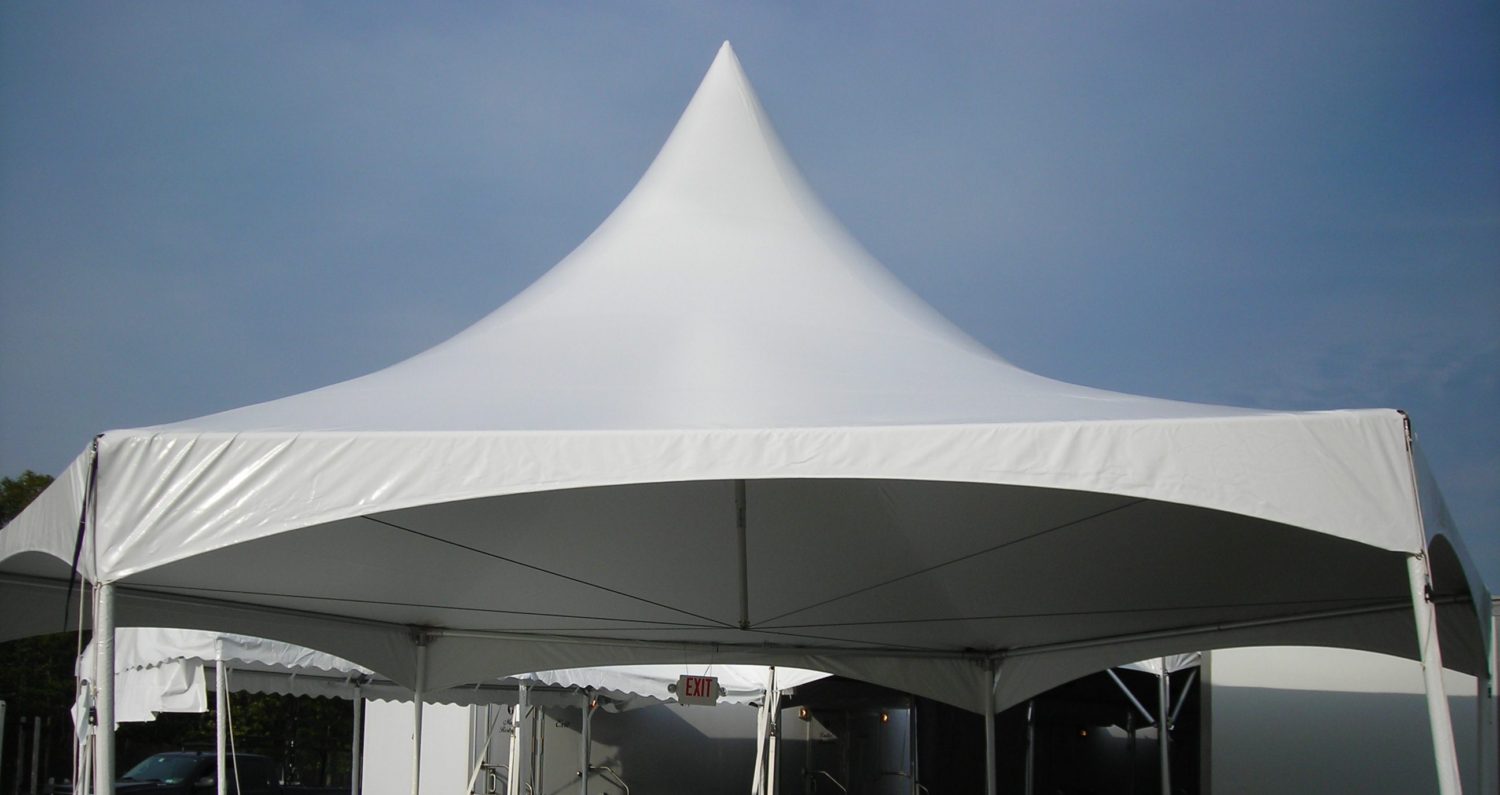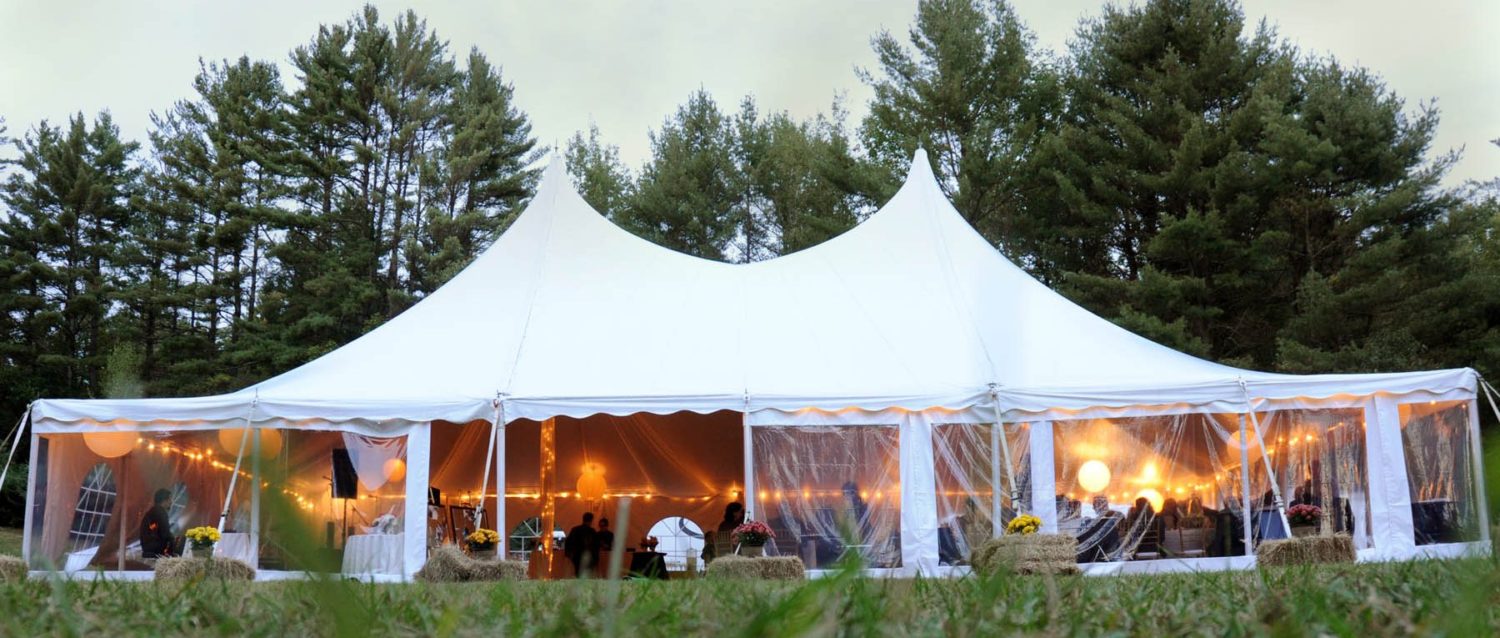 Tension Tents
The high peaks of tension tents represent an image of a traditional tent. Typically referred to by their manufacturer model (Century, Genesis, Elite), tension tents use center poles, side poles and guy lines to create a secure, sculptured look. Functional and versatile, great for grassy areas. Tension tents are ideal for any style event.
Marquee
Marquee is used as a walkway cover for transitional spaces. Available in 6', 9' and 10' wide and any custom length.

A full-service weddings and events company in Saratoga Springs, NY
 Rain or Shine offers quality party rental products & services for your backyard picnics, formal weddings, galas, and corporate events. We have been been servicing clients in Southern VT, Manchester, Dorset, and Stratton. We also serve Northern New York, Hudson Valley, Saratoga Springs, Lake George, Capital District, and the Adirondacks for over 30 years.